Medical Face Mask
FEATURES:
DISPOSABLE

3 PLY, EAR-LOOP

1

ST

LAYER: POLYPROPYLENE SPUNBOND NONWOVEN

2

nd

LAYER:MELTBLOWN NONWOVEN

3

rd

LAYER: POLYPROPYLENE SPUNBOND NONWOVEN

NOSE STRIP:PE WIRE(METAL FREE)

EAR-LOOP:FLAT ELASTIC OR ROUND ELASTIC(LATEX FREE)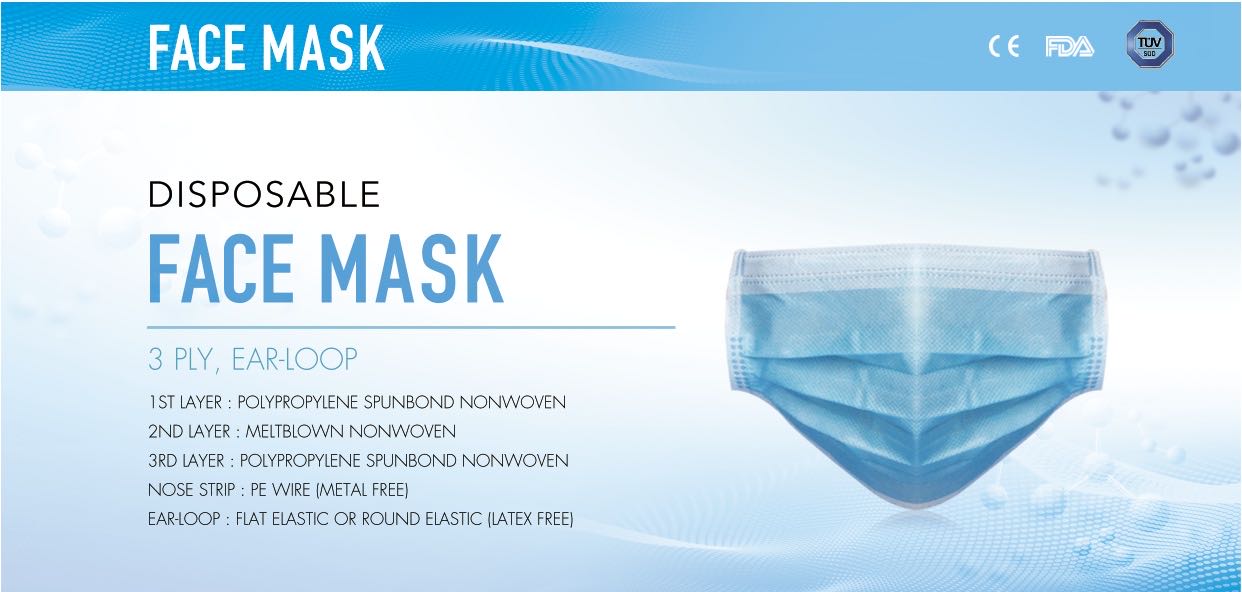 DESCRIBTION:
SIZE: 17.5 X 9.5cm

COLOR: BLUE
ATTENTION:
1.DISPOSABLE
2.REPLACE WHEN WET
3.THICKNESS SHOULD BE CHECKED BEFORE USE
4.DO NOT USE PACKAGE DEMAGED
5.SHOULD BE USED AS SOON AS POSSIBLE WHEN OFFING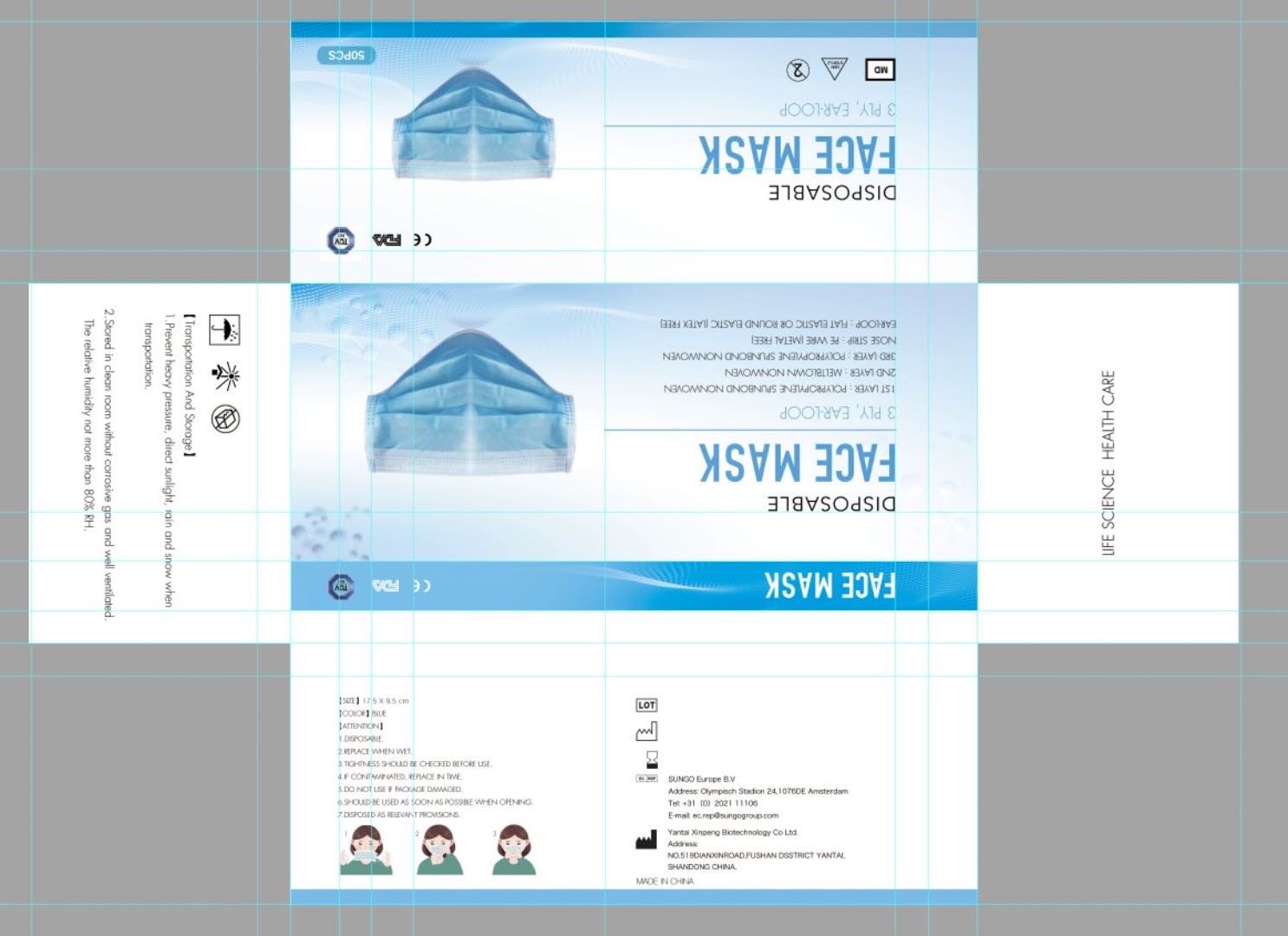 OTHERS:
1.FDA cleared.
2.CE cleared.
3.Meets CDC Guidelines for infection control of Flu, SARS, Corona Virus, Tuberculosis, Anthrax, Smallpox and more.
4.Patented design provides lower breathing pressure and a better fit for a greater range of facial sizes.
5.Foldable design allows respirator to fit in a pocket.
6.Latex-free.
7.Staple-free head straps.
8.Single-use only. Must be discarded after one use.
9.Filter material made in China.